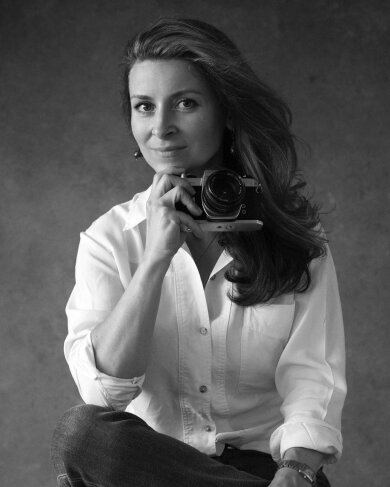 Hello, wonderful soul! I'm Alisia Green, a London Portrait Photographer with a passion for capturing people's unique essences. Specializing in portraits, elegant boudoirs, maternity, personal branding, professional headshots, and even the magic of wedding events. I ensure every photography session is an immersive experience. Striving to provide comprehensive and bespoke photography service, I believe in embracing your uniqueness and creating timeless images that you'll love.
What Makes Me Different as a London Portrait Photographer?
Experience: As a professional London Portrait Photographer with over seven years in the industry, I've honed my skills in a range of styles and learned from the best masters. I'm also a proud member of the Society of Wedding & Portrait Photographers, which helps me stay updated with the latest developments and best practices in the industry.
Creativity & Uniqueness: I adopt a personalized and creative approach for every client. Each photoshoot is an opportunity to discover your true self, be it a confidence boost, a business venture, or a transformative journey. It's about that spark when you realise you are perfectly created and deserve to be celebrated. In all cases, the joy of existing in photographs is shared.
Client-Centric: In addition, your desires and expectations are my primary focus. This results in a personalized and serene photography experience that you'll love.
Your Portrait Experience Awaits
Step into my intimate London photo studio apartment for a memorable portrait experience. No matter whether you're seeking classic portraits, sensual boudoirs, maternity, vibrant lifestyle photography, personal branding, or any other event you have in mind, I'm here to help.
Celebrating You: The Heart of My Photography
"YOU ARE BEAUTIFUL JUST AS YOU ARE. Embrace your curves, your uniqueness, and even your perceived flaws. Now is the time for you to shine brilliantly in photographs!"
Furthermore, I believe that everyone deserves breathtaking photographs of themselves and their loved ones. I consider it an honor to create these beautiful, lasting memories.
My Approach as a London Portrait Photographer & Your Experience
Importantly, my approach is tailored to each individual client. I take the time to understand your story and reflect it in your photographs. With me, you'll receive not just beautiful images, but a custom approach and relaxed service.
Let's Begin Your Photographic Journey
Finally, your unique story deserves to be told in the most captivating way possible. If you're searching for a fun, creative, unhurried, and comfortable photographic experience, let's connect. Together, we'll craft a magical visual narrative that's as unique as you are!